Painted Wall Murals by Robson
Sydney Mural artist Robson thrives on painting large wall murals. Call it street art if you must, but he likes to see it as engaging public art.

Robson's striking giant murals are unlike those of many Australian painters. Wide brush strokes as well as a nuanced and thoughtful colour palette characterises Robson's pieces, which have often featured iconic figures and celebrities. A striking example of these are the portrait murals on the walls of the Los Feliz Vintage Cinema in Los Angeles, California.
Latest project: EDGE FESTIVAL/ EDGE Sydenham
EDGE Sydenham fires up the industrial heartlands of the Inner West and invites you to enter a world of the dark and daring.
ROBSON LEAVES ANOTHER MARK IN THE BIG APPLE
Recently, Robson left his impression on a roof top wall in NYC, 6 stories high looking out over the Lower East Side – a monochromatic reflection of a city whose gaze seems to look out through rose tinted glasses.
AN AUSTRALIAN ARTIST'S HOMAGE TO HOLLYWOOD IS LOS FELIZ'S NEWEST MURAL
In Australian artist Brad Robson's recently completed replacement mural, Liz (this time in full Cleopatra regalia) and Charlie made the cut, but the rest of the crew has been replaced by an abbreviated roster of individual portraits of Cate Blanchett and Morgan Freeman.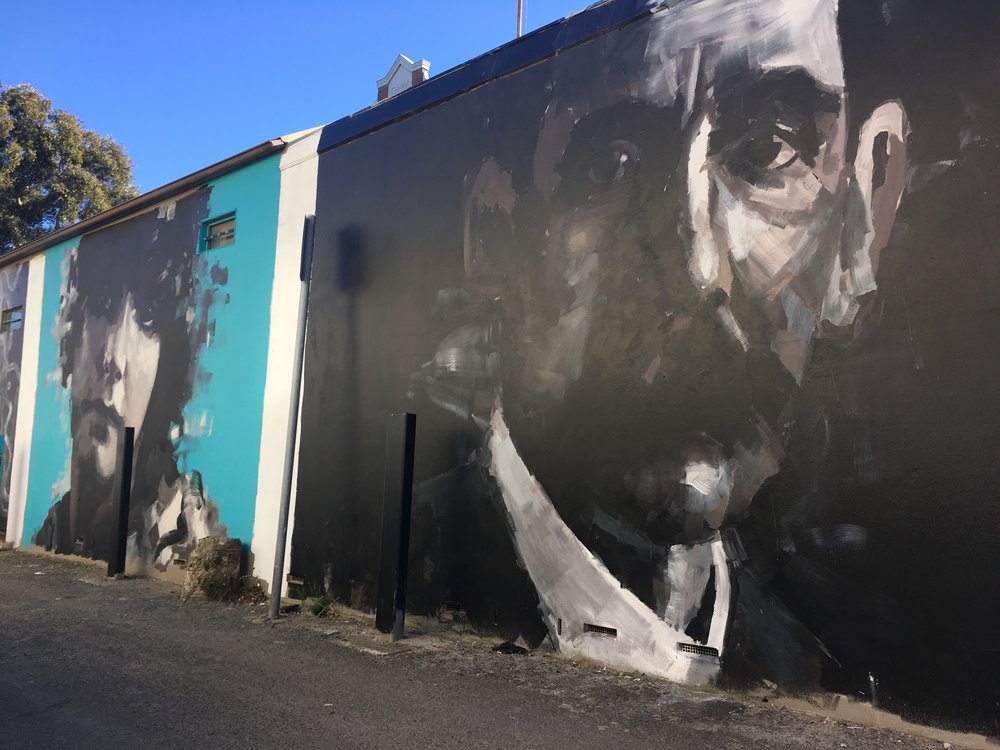 Street art a 'perfect match' for Inner West Council's fight against graffiti
"I just wanted to bring across the diversity and the culture that Marrickville brings in Sydney, and these are figures that speak volumes of Marrickville," he said.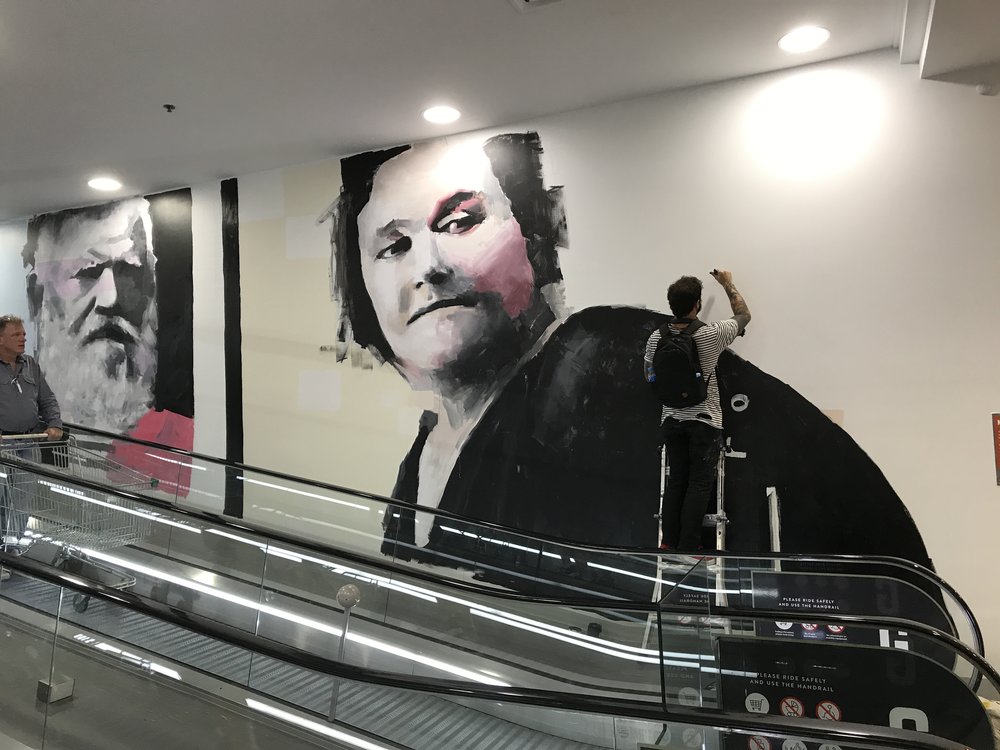 historic portraits Marrickville Metro
In late 2017 we worked closely with our local historian and local artist Brad Robson to bring to life murals of prominent locals on the travelator entry nearest ALDI. Learn more about the historic personalities in these portraits and how they shaped our local area.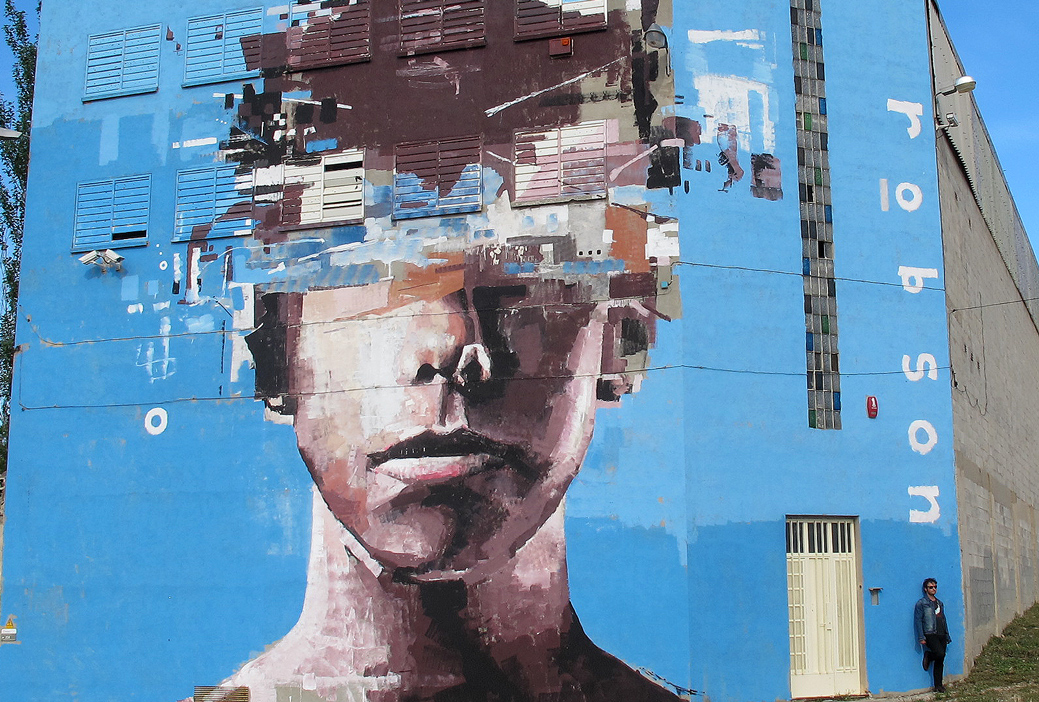 BRAD ROBSON MURAL IN BARCELONA SPAIN
Fine artist and painter Brad Robson from Australia did one of his interrupted portraits in rural Spain recently, and frankly, he likes it. "It makes me want to do more like this around the world….I think the art has more impact in the remote areas, in the rural areas," he says.
Here is a selection of Robson's painted wall murals in and around Sydney, as well as internationally. The works here are painted on a variety of surfaces and highlight the versatility of his craft. Request a consultation.
Gallery